Posts for: April, 2018
By Tuscaloosa Family Dental
April 23, 2018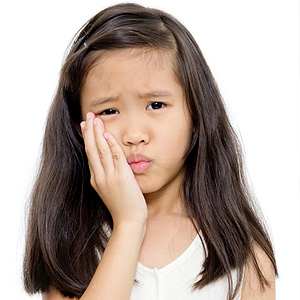 Even though a child's primary ("baby") teeth eventually give way, it's still important to treat them if they become decayed. Primary teeth serve as guides for the emerging permanent teeth — if they're lost prematurely, the permanent tooth may come in misaligned.
If the decay, however, affects the tooth's inner pulp, it poses complications. A similarly decayed adult tooth would be treated with a root canal in which all the pulp tissue, including nerve fibers and blood vessels, are removed before filling and sealing. Primary teeth, however, are more dependent on these nerves and blood vessels, and conventional filling materials can impede the tooth's natural loss process. It's better to use more conservative treatments with primary teeth depending on the degree of decay and how much of the pulp may be affected.
If the decay is near or just at the pulp, it's possible to use an indirect pulp treatment to remove as much of the softer decay as possible while leaving harder remnants in place: this will help keep the pulp from exposure. This is then followed with an antibacterial agent and a filling to seal the tooth.
If the pulp is partially exposed but doesn't appear infected, a technique called direct pulp capping could be used to cover or "cap" the exposed pulp with filling material, which creates a protective barrier against decay. If decay in a portion of the pulp is present, a pulpotomy can be performed to remove the infected pulp portion. It's important with a pulpotomy to minimize the spread of further infection by appropriately dressing the wound and sealing the tooth during and after the procedure.
A pulpectomy to completely remove pulp tissue may be necessary if in the worst case scenario the pulp is completely infected. While this closely resembles a traditional root canal treatment, we must use sealant material that can be absorbed by the body. Using other sealants could inhibit the natural process when the primary tooth's roots begin to dissolve (resorb) to allow it to eventually give way.
These all may seem like extraordinary efforts to save a tooth with such a short lifespan. But by giving primary teeth a second chance, their permanent successors will have a better chance of future good health.
If you would like more information on treating decay in primary teeth, please contact us or schedule an appointment for a consultation. You can also learn more about this topic by reading the Dear Doctor magazine article "Root Canal Treatment for Children's Teeth."
By Tuscaloosa Family Dental
April 13, 2018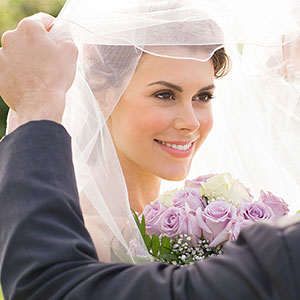 The big day you've waited for all your life is just around the corner — your wedding day! And to make that day as special as possible you've been working on making yourself more attractive.
In all your preparations, don't forget your smile. There are many ways to make it shine, some requiring little time or effort. A professional dental cleaning and polishing, for example, can do wonders for brightening your smile. If you have above normal staining, you can also undergo professional whitening to remove stains and enhance your teeth's natural color.
Some problems, though, like chipped, slightly misaligned or heavily stained teeth may require more than a cleaning or whitening session. In these cases, you might consider covering these less attractive teeth with porcelain veneers to transform their appearance. As the name implies, veneers are a thin layer of tooth-colored, translucent porcelain custom designed for you and bonded permanently to the visible tooth.
While veneers can significantly change your smile, it can't fix every appearance problem. Some teeth require more extensive dental work, like a porcelain crown that completely covers a tooth, or dental implants to replace missing teeth. In more complex situations you may want to look at orthodontics to repair an unattractive bite, or plastic surgery to change the look of a gummy smile.
Keep in mind, though, many of such treatments take time: installing dental implants can take months and some orthodontic treatments, years. As soon as you can, you should discuss your smile appearance with your dentist and what can be done to enhance it in the time you have.
With the help of your dentist, orthodontist or other specialist, you can change your smile. And that, along with all your other preparations, will help make that once in a lifetime day even more special.
If you would like more information on undergoing a smile makeover, please contact us or schedule an appointment for a consultation. You can also learn more about this topic by reading the Dear Doctor magazine article "Planning Your Wedding Day Smile."