Posts for tag: dental implants
By Tuscaloosa Family Dental
November 19, 2018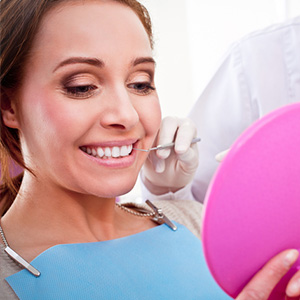 Are you interested in dental implants but a little hesitant about the surgery? Don't be—this procedure to imbed an implant's titanium post in the jawbone is relatively minor with little to no discomfort for most patients.
Some time before, however, we'll need to pre-plan the surgery to pinpoint the best location for the implant, critical to achieving a solid hold and a life-like appearance. During these first visits we often create a surgical guide, a device inserted in the mouth during surgery that identifies the exact location for the hole (or channel) in the bone we'll drill to insert the implant.
On surgery day, we'll prepare you for a pain-free and relaxing experience. If you're normally anxious about dental work, we may prescribe a sedative for you to take ahead of time. As we begin we'll thoroughly numb the area with local anesthesia to ensure you won't feel any pain.
The surgery begins with an incision through the gum tissue to access the underlying bone. Once it's exposed, we'll insert the surgical guide and begin a drilling sequence to gradually increase the size of the channel. This takes time because we want to avoid damaging the bone from overheating caused by friction.
Once we've created a channel that matches precisely the implant's size and shape, we'll remove the implant from its sterile packaging and immediately fit and secure it in the channel. We'll then take x-rays to ensure it's in the best position possible.
Satisfied we've properly situated and secured the implant, we'll suture the gum tissue back in place to protect the implant with or without attaching a healing abutment to it as it fully integrates with the jawbone over the next few months (after which you'll come back to receive your permanent crown). After a short recovery, you'll return to full activity. Most patients only experience mild to moderate discomfort usually manageable with over-the-counter pain medication like aspirin or ibuprofen.
While implantation is a long process, you'll be obtaining what's considered by most dentists and their patients as the most durable and life-like tooth replacement available. Your new attractive smile will be well worth it.
If you would like more information on dental implants, please contact us or schedule an appointment for a consultation. You can also learn more about this topic by reading the Dear Doctor magazine article "Dental Implant Surgery: What to Expect Before, During and After."
By Tuscaloosa Family Dental
October 10, 2018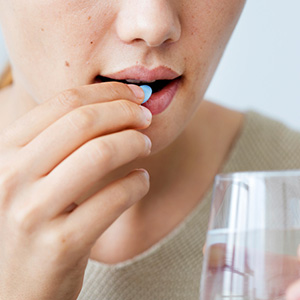 Placing a dental implant within the jawbone requires a surgical procedure. For most people it's a relatively minor affair, but for some with certain health conditions it might be otherwise. Because of their condition they might have an increased risk for a bacterial infection afterward that could interfere with the implant's integration with the bone and lead to possible failure.
To lower this risk, dentists for many years have routinely prescribed an antibiotic for patients considered at high-risk for infection to take before their implant surgery. But there's been a lively debate among health practitioners about the true necessity for this practice and whether it's worth the possible side effects that can accompany taking antibiotics.
While the practice still continues, current guidelines now recommend it for fewer health conditions. The American Dental Association (ADA) together with the American Heart Association (AHA) now recommend antibiotics only for surgical patients who have prosthetic heart valves, a history of infective endocarditis, a heart transplant or certain congenital heart conditions.
But patients with prosthetic joint replacements, who were once included in the recommendation for pre-surgical antibiotics, are no longer in that category. Even so, some orthopedic surgeons continue to recommend it for their joint replacement patients out of concern that a post-surgical infection could adversely affect their replaced joints.
But while these areas of disagreement about pre-surgical antibiotics still continue, a consensus may be emerging about a possible "sweet spot" in administering the therapy. Evidence from recent studies indicates just a small dose of antibiotics administered an hour before surgery may be sufficient to reduce the risk of infection-related implant failure with only minimal risk of side effects from the drug.
Because pre-surgical antibiotic therapy can be a complicated matter, it's best that you discuss with both the physician caring for your health condition and your dentist about whether you should undergo this option to reduce the infection risk with your own implant surgery. Still, if all the factors surrounding your health indicate it, this antibiotic therapy might help you avoid losing an implant to infection.
If you would like more information on antibiotics before implant surgery, please contact us or schedule an appointment for a consultation. You can also learn more about this topic by reading the Dear Doctor magazine article "Implants & Antibiotics: Lowering Risk of Implant Failure."
By Tuscaloosa Family Dental
August 31, 2018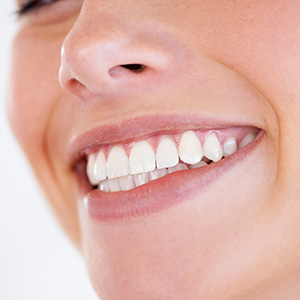 If you've just received a dental implant restoration, congratulations! This proven smile-changer is not only life-like, it's also durable: more than 95% of implants survive at least 10 years. But beware: periodontal (gum) disease could derail that longevity.
Gum disease is triggered by dental plaque, a thin film of bacteria and food particles that builds up on teeth. Left untreated the infection weakens gum attachment to teeth and causes supporting bone loss, eventually leading to possible tooth loss. Something similar holds true for an implant: although the implant itself can't be affected by disease, the gums and bone that support it can. And just as a tooth can be lost, so can an implant.
Gum disease affecting an implant is called peri-implantitis ("peri"–around; implant "itis"–inflammation). Usually beginning with the surface tissues, the infection can advance (quite rapidly) below the gum line to eventually weaken the bone in which the implant has become integrated (a process known as osseointegration). As the bone deteriorates, the implant loses the secure hold created through osseointegration and may eventually give way.
As in other cases of gum disease, the sooner we detect peri-implantitis the better our chances of preserving the implant. That's why at the first signs of a gum infection—swollen, reddened or bleeding gums—you should contact us at once for an appointment.
If you indeed have peri-implantitis, we'll manually identify and remove all plaque and calculus (tartar) fueling the infection, which might also require surgical access to deeper plaque deposits. We may also need to decontaminate microscopic ridges found on the implant surface. These are typically added by the implant manufacturer to boost osseointegration, but in the face of a gum infection they can become havens for disease-causing bacteria to grow and hide.
Of course, the best way to treat peri-implantitis is to attempt to prevent it through daily brushing and flossing, and at least twice a year (or more, if we recommend it) dental visits for thorough cleanings and checkups. Keeping its supporting tissues disease-free will boost your implant's chances for a long and useful life.
If you would like more information on caring for your dental implants, please contact us or schedule an appointment for a consultation. You can also learn more about this topic by reading the Dear Doctor magazine article "Gum Disease can Cause Dental Implant Failure."