Posts for tag: nutrition
By Tuscaloosa Family Dental
July 11, 2020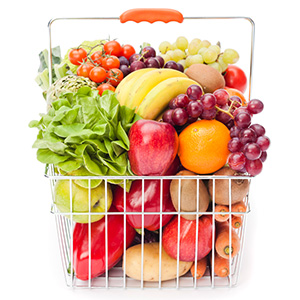 Oral cancer is one of the more dangerous malignancies people face. But there are ways you can reduce your risk of this deadly disease through changes in lifestyle habits and behaviors.
Two of the better known behaviors for increased oral cancer risk are immoderate consumption of alcohol and the use of tobacco, particularly chewing tobacco and snuff. Eliminating these, especially the latter, can vastly improve your odds of avoiding cancer. Another factor is a strain of the human papilloma virus (HPV 16) that's transmitted sexually, which you can avoid through safe sex practices.
In addition to these lifestyle changes, there's one more you should make to lower your oral cancer risk: adjustments to your diet. Research over the last half century has provided ample evidence of a link between the foods we eat and our risk of all types of cancers, including oral.
The biggest concern is over certain elements in some foods that can damage DNA, the molecular "operating instructions" that regulate the formation and function of our bodies' cells. These elements are collectively known as carcinogens because of their role in cancer formation.
An example of a carcinogen is a group of chemicals called nitrosamines. These form during preservation processes using nitrites in meats like bacon or ham. They're also found in beer or certain preserved fish. To limit your consumption of nitrosamines, you should reduce these and other processed products and replace them with fresh fruits and vegetables, or organic meats and dairy products.
Our DNA can also be damaged by unstable molecules called free radicals that arise during normal cellular function. But there are also substances known as antioxidants that help protect the cells from free radical damage. Many plant-based foods contain nutrients like vitamins C and E that have antioxidant properties, so including them in your diet could help reduce your oral cancer risk.
Several clinical studies over the years have been consistent in their findings that a diet rich in fresh fruits and vegetables can reduce the risk of oral or throat cancers, as well as other forms of cancer. Making changes to your diet in that direction, plus other lifestyle changes, could help you avoid this devastating oral disease.
If you would like more information on preventing oral cancer, please contact us or schedule an appointment for a consultation. You can also learn more about this topic by reading the Dear Doctor magazine article "Diet and Prevention of Oral Cancer."
By Tuscaloosa Family Dental
November 04, 2019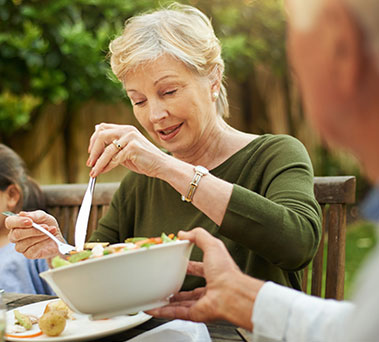 As with most Western countries, we in the U.S. love our carbs. While fats and proteins make an appearance in our diets, many of us go full-tilt on sugars, starches and fibers.
Regardless of what some diet gurus say, we do need these organic compounds to generate energy for our cells. But carbs can also fuel inflammation: This is a mechanism in the body that isolates and protects healthy tissues from damaged tissues or toxins. Chronic inflammation, though, contributes to systemic conditions like diabetes, heart disease and, yes, gum disease.
And it's not just a matter of too many carbs in your diet. Not all carbs are equal: Some can actually stimulate inflammation, making conditions like gum disease worse. Others, though, might actually help decrease inflammation.
So, in terms of your gum health in particular, how do you know which carbs are better for you and which are worse?
It depends on their ranking on the glycemic index, a measure of how fast the body digests a particular carbohydrate to form glucose, the blood sugar that fuels our cells. The faster the digestion (higher on the glycemic index), the more likely they'll overload the bloodstream with glucose, requiring the release of the hormone insulin to bring the levels back to normal. Continuous insulin increases ultimately lead to higher inflammation.
High glycemic foods include those with added sugar, bakery items made with white flour, white rice or mashed potatoes. But there are also carb foods low on the glycemic scale—most vegetables, greens, beans, nuts and whole grains—whose slower digestive rates avoid the big blood sugar spikes and excessive insulin—and actually hinder inflammation.
So, if you want to control inflammation, reduce your consumption of high glycemic foods like chips, French fries, cookies and similar items. Instead, eat low glycemic foods like apples, bulgur wheat products, oatmeal, and other fruits, vegetables, legumes and nuts.
In short: steer clear of processed foods with added sugar, and indulge yourself in fresh "real" food. These also have the added bonuses of minerals, vitamins and antioxidants that keep your body functioning normally. And that can also make a big difference toward keeping your gums healthy and disease-free.
If you would like more information on diet and dental health, please contact us or schedule an appointment for a consultation. You can also learn more about this topic by reading the Dear Doctor magazine article "Carbohydrates Linked to Gum Disease."
By Tuscaloosa Family Dental
September 25, 2019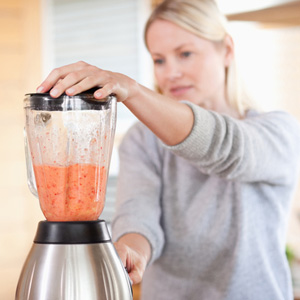 We don't often think about it, but eating is a multi-staged process. It starts, of course, with food that's hopefully high in nutritional value. But you also need coordinated jaw action to chew and shred your food that when combined with the enzymes in saliva can then be effectively digested in the stomach.
But what if you're unable to chew some foods because you suffer from chronic jaw pain and dysfunction? This is the situation for millions of people who suffer from problems associated with the jaw joints—temporomandibular joint disorders (TMD). It's not just the chronic pain and discomfort TMD can cause that's a real issue—it may also be preventing you from eating foods that are healthy for you.
Because TMD can make it difficult to open your jaws wide or causes pain when you bite down, you might especially have trouble with certain fruits and vegetables as well as many meats. Many people opt to skip otherwise healthy foods because they're too difficult to eat. That, however, could lead to lack of proper nutrition in the long run.
But with a few techniques and modifications, you can still include many of these foods in your diet even when TMD discomfort flares up. For one, be sure to cut all your food portions (including toast) into small, bite-sized pieces. These should be small enough to limit the amount of jaw opening required to comfortably place the bite in your mouth and chew. When preparing your food, be sure to peel fruits and vegetables that have skin, which is often hard to chew.
You should also try cooking crisper fruits and vegetables to a soft, moist texture. Choose meat cuts, poultry or seafood that can be cooked to a tender, moist consistency—you can also use gravies and sauces to further moisten them.
And don't forget to chew slowly. Not only does slower eating aid in digestion, it will help you avoid overworking your jaw joints.
With a few adjustments you can have a normal, nutritious diet and minimize the discomfort of your TMD symptoms. Continual healthy eating is a must for overall health and quality of life.
If you would like more information on reducing the impact of TMD on your life and health, please contact us or schedule an appointment for a consultation. You can also learn more about this topic by reading the Dear Doctor magazine article "What to Eat When TMJ Pain Flares Up."