Posts for tag: porcelain veneers
By Tuscaloosa Family Dental
June 30, 2021
It's easy to renew your smile with porcelain veneers. They are placed over the front surface of teeth with cosmetic issues to create a flawless smile. Porcelain veneers can conceal stains, discolorations, chips, and other concerns. Dr. Kimberly Parker can renew your smile with porcelain dental veneers at Tuscaloosa Family Dental in Tuscaloosa, AL.
The Veneers Process
Porcelain veneers are extremely thin covers affixed to the front surface of teeth with dental or cosmetic flaws. Veneers can be made from several different types of materials, but porcelain is a popular option because it closely matches the look of natural tooth enamel. Additionally, veneers are custom-made for the best possible fit. Once in place, your custom porcelain veneers will look like your natural teeth.
The veneers process involves a few steps. The teeth that will be receiving veneers need to be prepared in advance by removing a small amount of enamel. Doing so allows the veneers to be aligned with the surrounding teeth rather than protrude out slightly. Once the teeth have been prepped, a physical mold will be taken of your teeth. The mold will be sent to a dental lab where highly skilled technicians will craft custom porcelain veneers for you.
It takes a few weeks for custom veneers to be fabricated and then sent back to your dentist. Once they're ready, you'll return to our office in Tuscaloosa, AL, to have your dental veneers permanently cemented to your teeth. Any cosmetic issues being addressed will be completely concealed and you'll be able to enjoy your flawless, new smile.
Benefits of Porcelain Veneers
There are so many benefits to renewing your smile with porcelain veneers. They are extremely versatile and can address a wide range of cosmetic concerns, including:
Chipped teeth
Crooked teeth
Oddly-shaped teeth
Stained or discolored teeth
Slight gaps between teeth
Cracks in teeth
An additional benefit of porcelain dental veneers is that they look totally natural so all anyone will notice is your beautiful smile. Veneers also function like regular teeth so you can eat a variety of foods. Plus, since they are cemented in place, there's no need to worry that your porcelain veneers will come loose.
If you would like to renew your smile, we can help. Schedule an appointment with Dr. Parker to learn more about transforming your smile with porcelain dental veneers by calling Tuscaloosa Family Dental in Tuscaloosa, AL, at (205) 722-7550.
By Tuscaloosa Family Dental
September 22, 2020
How Porcelain Veneers Can Improve Your Smile
If the condition of your teeth is keeping you from showing off your smile, Dr. Kimberly Parker at Tuscaloosa Family Dental in Tuscaloosa, AL has a solution for you: porcelain veneers.
Whether your teeth are severely stained, unevenly spaced, chipped or cracked, porcelain veneers can conceal the damage and give you a perfect smile.
Your dentist can fit you with veneers that look natural, fit perfectly and last. Here are some of the ways veneers can improve your smile:
Whiteness
Veneers cover your existing teeth, covering discoloration from smoking, age or beverages like wine and coffee. Veneers have the added benefit of being stain repellent, so you can enjoy your favorite food and drinks without worry of detracting from the whiteness of your smile.
Durability
Veneers are cemented to your teeth so they are secure in place, with no concern of shifting, falling off or breaking. Made from strong porcelain, veneers are crafted to withstand every day wear and tear from biting and chewing.
Appearance
Your dentist will make sure your veneers are correctly shaped and sized to fit your mouth perfectly and look inconspicuous. Any flaws in your smile from age, damage or decay will be concealed, so all people see is a beautiful, natural looking smile.
Comfort
With veneers, you will be able to eat without discomfort and bite normally. With any gaps in your teeth sealed, brushing and chewing should be easier.
Call Dr. Kimberly Parker of Tuscaloosa Family Dental in Tuscaloosa AL today to learn more about how porcelain veneers can enhance your smile. Reach us at 205-722-7550.
By Tuscaloosa Family Dental
August 16, 2019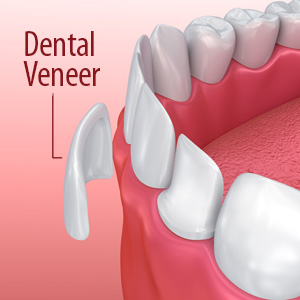 There are a number of ways to improve unsightly teeth. You can, of course, replace them with dental implants — but not if they're still viable. You can crown them: however, you'll have to significantly reduce their structure for the crowns to fit over them.
There is another less invasive option for teeth with mild to moderate imperfections — you can cover them with porcelain veneers. As the name implies, a veneer is a thin covering of dental porcelain bonded to the outside surface of a tooth. They literally put a "new face" on chipped, stained or slightly gapped teeth.
You'll first need a dental examination to ensure your teeth are reasonably healthy and that you don't have any significant dental problems that could interfere with the veneers. We can then design your veneers' shape and color to achieve the look you desire. We can also create a temporary "trial smile" with acrylic replicas of your proposed veneers to give you a realistic impression of your future smile.
The next step is the possibility the teeth need to be prepared for the veneers. Although quite thin, veneers can still make the teeth look larger or bulky. To compensate, we remove some of the tooth enamel. Although much less than for a crown, this alteration is still permanent: your teeth will need some form of restoration from now on. There are also "no-prep" veneers, which require no tooth surface reduction.  Ask us if this is an option.
We then make an impression of the teeth, which with other information will guide a technician at a dental laboratory to manually create your new veneers. This can take several weeks and requires a high degree of artistry to produce a custom product that will match your teeth.
Once they've arrived, we'll use a permanent bonding process to precisely attach them to your teeth.  It will then be up to you to care for your veneers, especially not biting down on anything hard that could chip or crack them. You should also maintain regular dental visits and proper oral hygiene to keep your smile as bright and attractive as possible.
Although small in size, veneers can make a big impression. They can restore the smile you once had — or give you the look you've always wanted.
If you would like more information on porcelain veneers, please contact us or schedule an appointment for a consultation. You can also learn more about this topic by reading the Dear Doctor magazine article "Porcelain Veneers: Strength & Beauty as Never Before."