Posts for tag: x-rays
By Tuscaloosa Family Dental
April 23, 2021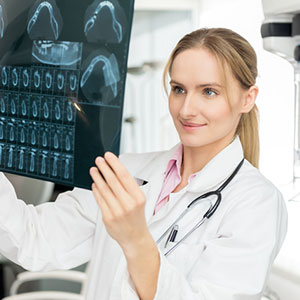 Imagine that the IRS wants to audit you, but the dog ate your receipts. Or you hit a $50 million Lotto jackpot, but your ticket went through the wash. Or maybe you're about to see your new dentist, but you don't have your past dental records.
Humdrum as they may seem, records are important—so much so that they have their own month. That's right: April is Records and Information Management Month. Though perhaps not as exciting as National Poetry Month, this is still a good time to consider how records keep your life and health on track—especially regarding your mouth.
Your dental records contain information on all your office visits, imaging (yep, all those x-rays), diagnoses and treatments. Just like other healthcare records, they're privacy-protected under The Health Insurance Portability and Accountability Act (HIPAA).
Your dental records may also contain information about other aspects of your overall health that could impact your long-term dental care. With all that information, dental records are important to your ongoing care, and should be available wherever you receive treatment—even if you change to a new dentist.
Which can happen? Your long-time dentist may retire—or maybe you move to another state. You may just decide you'd be happier with another dentist. But regardless of why your provider changes, your dental needs don't.
Without your records, your new dentist starts your care virtually from scratch, having to generate a new patient history and perform additional x-rays or examinations. And they won't have the benefit of nuances available to a dentist who may have treated you for a long time. But with your dental records in hand, they can often pick up where your other dentist left off without missing a beat.
It's in your oral health's best interest, then, to ensure your dental records transfer from your former dentist to your new one. Legally, these records are the property of the dentist, but you're entitled to a copy or to have them transmitted directly to another provider. You may, however, have to pay for any supplies and labor involved with printing, copying or mailing the records.
Do you feel awkward asking your former dentist to send your records to a new one? Not a problem—ask your new dentist to request them for you. Even if you have an unpaid balance, your former dentist is legally required to comply with the transfer.
When it comes to your oral health, "What is past is prologue." The dental care you receive today and tomorrow depends on the care you received yesterday. Your dental records help make sure it's a seamless progression.
If you would like more information about the importance of dental records, please contact us or schedule a consultation.
By Tuscaloosa Family Dental
March 19, 2019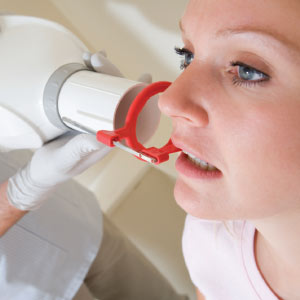 Radiographic (x-ray) images are an indispensible diagnostic tool in dentistry. One of the most routine and useful types of x-rays dentists take is the so-called bitewing. Here are some things you may want to know about this common diagnostic procedure.
What are bitewing x-rays?
Bitewings reveal the presence and extent of decay in the back teeth, specifically in areas where adjacent teeth touch each other. Unlike other areas of the teeth, these contacting surfaces between adjacent teeth can't be examined visually. Bitewings can also show areas of bone loss around teeth — a sign of periodontal disease; however, they are not taken for that purpose because bitewings will not show the complete root surface that is surrounded by bone.
Why are they called that?
The name "bitewing" refers to how the film — or sensor, in the case of a digital x-ray — is positioned in the mouth: The patient bites down on a little tab or wing that holds the apparatus in place.
How often do I need them?
This is determined on a case-by-case basis, with the goal of not exposing you to any more radiation than necessary — even the minimal amount found in a series of bitewing x-rays. Your individual susceptibility to caries (tooth decay) and personal dental history will play a major role in determining how frequently you need radiographic examination — and, for that matter, how often you need to come in for routine cleanings and exams.
Are they safe?
The safety of bitewing x-rays is best illustrated with a comparison to the regular daily radiation exposure we get every day from environmental sources, which is about 0.01 millisieverts — the unit of measure we use for radiation. A series of 4 bitewing x-rays exposes you to 0.004 millisieverts of radiation — less than half of the daily exposure. Undetected tooth decay, which can spread quickly through the softer inner layers of teeth, is considered much more dangerous!
If a bitewing x-ray shows that there is tooth decay, what happens next?
If the cavity is very small, we may be able to treat it during the same appointment. If not, we will make a separate appointment to make sure it is taken care of promptly. The sooner tooth decay is treated, the better!
What if I have more questions?
Contact our office, or schedule an appointment for a consultation.